Events
Rebecca has dedicated herself to serving the divine spirit through her mediumship events and classes. With this in mind, it is always her desire to help her students connect fully to a spiritual path while unfolding their own intuitive and mediumistic abilities. She believes one without the other is a split path, but side-by-side is a single path to laughter, healing, peace, and oneness.

March 7th, 2020
Gallery Readings
3:00- 5:00
Join Rebecca's gallery appearance for a mediumship demonstration. Gallery readings will take place on the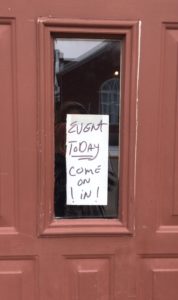 first Saturday of every month.
The event begins at 3 PM.
Doors open at 2:30.